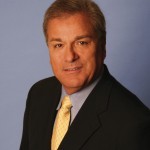 BATON ROUGE –A former inmate is suing the parish jail after he was allegedly denied adequate medical treatment.

Byron Ragland filed suit against Emergency Medical Services, Inc., Sid Gautreaux, the Parish of East Baton Rouge and the City of Baton Rouge in the 19th Judicial Court on Nov. 29.

Ragland, who is disabled and can only be transported by wheelchair due to loss of both of his legs, was incarcerated at the East Baton Rouge Parish Jail on April 17.

He claims he developed an ulcer on his buttocks and was brought to Prison Medical for treatment. He was then brought into lockdown after another prisoner complained of his odor due to not taking a bath.

Ragland was placed in lockdown for two days without a mat and due to those conditions, he allegedly formed another ulcer on his back. After approximately one week, he was brought out of lockdown and back to medical where the second ulcer was noticed. He was then transferred to Earl K. Long Hospital, where he was required to have surgery.

After surgery, he was brought back to the East Baton Rouge Parish jail and, in order for his wounds to heal, he was required to have his wound dressing changed daily. He alleges this was not done.

On Sept. 18, he was released from prison, but he still has an ulcer on his back that has not healed, the suit claims.

Emergency Medical Services, Inc. is accused of failing to adequately coordinate his medical and surgical care and failing to provide him with specialized medical assessment and care.

Gautreaux, in his capacity as East Baton Rouge Sheriff, is accused of failing to timely provide medical treatment to plaintiff, failing to provide adequate bedding to the plaintiff, negligence and failing to train or instruct prison staff to timely address the complaints of prisoners with serious medical conditions.

An unspecified amount in damages is sought for physical pain and suffering, emotional anguish and suffering, worry, concern and inconvenience, medical expenses and loss of enjoyment of life.

The plaintiff is represented by Gregory Miller of Baton Rouge-based Miller & Hampton.

The case has been assigned to Division F Judge Timothy Kelley.

Case no. 617325.