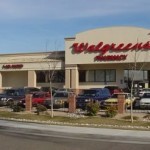 GRETNA – A Jefferson Parish man is suing a nationwide pharmacy for ejecting him form its premises for allegedly no reason.

Terrell Winchester filed suit against Walgreen Louisiana Co. Inc. d/b/a Walgreens in the 24th Judicial District Court on Nov. 2. Winchester claims that he was browsing the shelves at the Walgreens located at 4421 Airline Highway in Metairie when he was confronted by two store employees who allegedly started arguing with him for no reason. The plaintiff alleges that the employees shouted at him in front of other patrons before escorting him and throwing him out the door.

The defendant is accused of failing to properly supervise its employees, failing to properly screen its employees, allowing employees to engage in dangerous and illegal conduct while at work and hiring and employing individuals they should have known were unqualified.

An unspecified amount in damages is sought for defamation of the plaintiff's character, wrongful detention of petitioner, public humiliation of petitioner and public embarrassment of petitioner.

Winchester is represented by Metairie-based attorney Thomas A. Campbell.

The case has been assigned to Division M Judge Henry G. Sullivan, Jr.

Case no. 720-726.