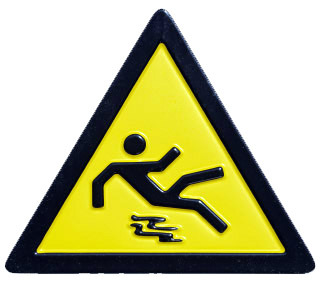 GRETNA – A Jefferson Parish man who slipped on water in his own apartment is suing his landlord.

Joseph Brown Sr. filed suit against Sau Gee Chu Chan, Kit Fung Chan and Western Heritage Insurance Company in the 24th Judicial District Court on Feb. 20. Brown claims he was walking in his apartment on Aug. 7, 2012 when he slipped and fell in water on the floor. The plaintiff alleges the water had been leaking from the ceiling. Brown asserts he was seriously injured in the fall.

The defendant is accused of failing to properly maintain the rental property in a reasonably safe condition, failing to keep rental property safe for tenants, failing to inspect and learn of dangerous and defective conditions and failing to warn tenants of hazards.

An unspecified amount in damages is sought for pain and suffering, permanent damage to person, loss of enjoyment of life, medical expenses and loss of income.

Brown is represented by Gretna-based attorney Pierre F. Gaudin.

The case has been assigned to Division P Judge Lee V. Faulkner.

Case no. 724-095.