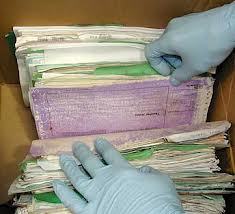 NEW ORLEANS – A local company is suing a park association for alleged non-payment of services rendered in restoring historical records damaged by Hurricane Katrina.

LBS Liquidation Corp. Inc. (formerly known as Louisiana Binding Service Inc.) filed a lawsuit against the New Orleans City Park Improvement Association in the Orleans Parish Central District Court on Feb. 19.

The plaintiff claims that after it completely restored historical records dated from 1891-1924 it never received payment.

The plaintiff is seeking $53,006.49 for its services and finance charges.

Frank D. Ippolito, of Kenner-based Law Offices of Frank D. Ippolito, will represent the plaintiff.

This case has been assigned to Division A Judge Tiffany G. Chase.

Case no. 2013-01539.