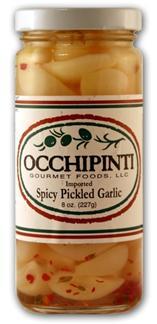 GRETNA – A Jefferson Parish gourmet food producer is suing his former business partner for allegedly using the business's money for personal use.

Frank A. Occhipinti Jr. and Occhipinti Gourmet Foods LLC filed suit against Seven F. Ciolino in the 24th Judicial District Court on May 6.

Occhipinti claims he sold a 50 percent stake in Occhipinti Gourmet Foods to Ciolino on April 25, 2007 for $75,000. The plaintiff alleges that as part of the deal the defendant took over management of the business including all of its accounting.

On Dec. 31, 2010 Occhipinti again took full ownership and management of the business again as part of a transfer agreement whereupon he allegedly found that Ciolino treated the $75,000 partnership investment as if it were a loan to the store and in the year before relinquishing control took $30,100 in payments from the business.

The defendant is accused of diverting income from the business for personal use, failing to provide information concerning the financial operations of the store, failing to consult with the plaintiff on major decisions and expenditures, failing to produce all account statements and canceled checks and misrepresenting and suppressing the truth in order to obtain unjust advantages.

An unspecified amount in damages is sought for loss of profits and earnings, loss of value of membership interest, loss of distributions, loss of collateral and property damage.

Occhipinti is represented by attorney Michael F.Adoue of Metairie.

The case has been assigned to Division K Judge Ellen Shirer Kovach.

Case no. 726-730.