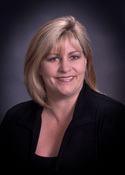 GRETNA – A Jefferson Parish man who fell on a wet floor at a local hospital after walking around wet floor signs is suing.

Vincent Adams filed suit against Jefferson Parish Hospital Service District No. 1, West Jefferson Medical Center and their insurer in the 24th Judicial District Court on July 1.

Adams claims he was visiting West Jefferson Medical Center when he walked around an area surrounded by wet floor signs before slipping and falling on a foreign substance. The plaintiff alleges that there were not sufficient wet floor signs placed in the area. Adams asserts he was approached by an employee who was mopping the area who told him he had just mopped the area, but did not yet place wet floor signs there.

The defendant is accused of failing to warn petitioner about the unreasonably dangerous condition, failing to block off or restrict access to third floor during cleaning, failing to act in a reasonable manner, failing to oversee cleaning or maintenance duties in a safe and proper manner and failing to see what should have been seen.

An unspecified amount in damages is sought for physical pain and suffering, mental pain and suffering, anguish, medical expenses, aggravation of preexisting injuries, permanent disability and loss of enjoyment of life.

Adams is represented by attorney Ronna M. Steele of Gretna.

The case has been assigned to Division A Judge Raymond S. Steib Jr.

Case no. 728-477.