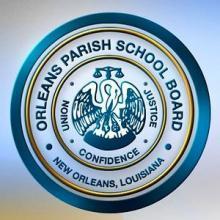 NEW ORLEANS—A dispute between the Orleans Parish School Board and the city's Inspector General is heating up.

The school district is seeking to deny the city from "impermissibly" expanding its power by requesting an audit, saying it is a violation of the state constitution's separation of power provisions.

A brief was submitted by Thomas Robichaux, former president of the Orleans Parish School Board (OPSB).

Robichaux argues because the OPSB is not an entity of the city, but an independent political subdivision of the state, its rights would be infringed upon if the school district allowed an audit by the city. The OPSB acknowledges an exception to this right only when it receive funds provided by the city. Robichaux asserts the city only collects on behalf of the OPSB and only 2 percent, which is charged by the city, belongs to the city.

In addition, Robichaux claims that, according to his newly-released strategic plan for 2014-2017, Inspector General Edouard R. Quatrevaux has targeted numerous other governmental bodies, such as OPSB, which function separately from the City of New Orleans, but within its confines. Robichaux further denies accusations that the OPSB's reluctance to submit its records stems from "a fear of legitimate scrutiny."

Quatrevaux filed a response to Robichaux's brief in the Orleans Parish Civil District Court on July 15.

This memorandum joins others in reference to a subpoena filed by the Office of Inspector General (OIG) when the OPSB refused to release its financial records for a June audit.

Quatrevaux submitted a contentious rebuke to Robichaux's brief. He claims that Robichaux's attempt to show that certain property taxes collected for the OPSB do not come from the City of New Orleans because they are collected by the director of the department of finance is incorrect because the state tax collector's office was abolished in 1974 and consequently the director of finance acts as an agent of the city, not as an individual.

Quatrevaux also refutes a claim that New Orleans home rule charter does not have power or jurisdiction over the OPSB. According to Quatrevaux, the suggestion that the OIG requested documents through public records shows a lack of understanding of the role of public agencies by the OPSB and reiterated that his office is well within its scope of influence to conduct audits and other reviews of entities that receive funds through or for the benefit of the municipal government.

Suzanne Lacey Wisdom is serving as general counsel for the Inspector General's Office.

The case has been assigned to Division F Judge Christopher J. Bruno.

Case no. 2013-06630.