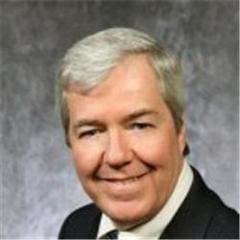 GRETNA – A woman who claims she almost died due to severe complications during surgery is suing the doctors who conducted the surgery and the hospital where it occurred.

Linda Lemoine, and husband Larry Lemoine, filed suit against Ralph R. Chesson Jr. M.D., Ahmet Bedestani M.D., the State of Louisiana through Louisiana State University Health Sciences Center and Louisiana State University and Agricultural and Mechanical College in the 24th Judicial District Court on Oct. 2.

The plaintiff alleges that she underwent a surgery to have a vaginal mesh implant under the care of Dr. Ralph R. Chesson Jr. and Dr. Ahmet Bedestani on Nov. 19, 2009. Lemoine asserts that there were complications during her surgery including intraoperative bleeding, blood loss and her blood pressure dropped severely. Lemoine claims she was diagnosed with a progressive hemorrhage and was taken to the post-anesthesia care unit before doctors reoperated removing the mesh repair and giving her a blood transfusion. The plaintiff asserts that after the second procedure she was in critical condition and the source of the hemorrhage had still not been found, which led to three more procedures before the wound was eventually closed.

Lemoine claims that due to the delay in the treatment of her hemorrhage she experienced abdominal compartment syndrome that resulted in multiple organ dysfunction, cognitive dysfunction and a 20 day stay in the hospital.

The defendant is accused of medical malpractice.

An unspecified amount in damages is sought for medical expenses, pain and suffering, mental anguish, loss of enjoyment of life, scarring, disfigurement, impairment, loss of bodily function and loss of consortium.

Lemoine is represented by Metairie-based Harry T. Widmann of Harry T. Widmann & Associates.

The case has been assigned to Division F Judge Michael P. Mentz.

Case no. 731-658.