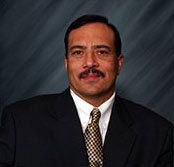 GRETNA – The parents of a premature baby who died after a local health care provider allegedly neglected to deliver respiratory care equipment to them are suing.

Juquinta Davis and Clarence Bernard Sr., as surviving parents of their deceased minor son, filed suit against Access Respiratory Home Care in the 24th Judicial District Court on Jan. 15.

Davis and Bernard claim that their son had been under the care of Ochsner Hospital since his premature birth and on Nov. 20, 2012 he was found to be experiencing breathing problems, which was diagnosed as asthma. The plaintiffs assert that the hospital assured them they had ordered equipment for his condition that was to be delivered by Access Respiratory Home Care, but the equipment was never delivered. Davis and Bernard allege that on Dec. 3, 2012 when they awoke their son was not breathing and he was transferred to Children's Hospital in New Orleans where he was stabilized and diagnosed as having the flu and being in need of the respiratory equipment that should have been delivered.

The plaintiffs claim that their son was declared brain dead after having suffered oxygen deprivation and that after being on life support for a week he was taken off on Dec. 10 and died shortly thereafter.

The defendant is accused of medical malpractice.

An unspecified amount in damages is sought for funeral expenses, medical expenses, loss of love, loss of affection, loss of support and loss of consortium.

Davis and Bernard are represented by Eulis Simien Jr. of Baton Rouge-based Simien & Simien LLC.

The case has been assigned to Division O Judge Ross P. LaDart.

Case no. 734-658.