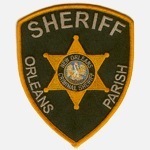 NEW ORLEANS- – A local man is suing the Orleans Parish Sheriff alleging he was mistreated during a year and a half incarceration for a crime of which he was later exonerated.

Stanley Leblanc filed suit against the State of Louisiana through the Department of Public Safety and Corrections, the City of New Orleans, Orleans Parish Sheriff Marlin N. Gusman in the Orleans Civil District Court on Dec. 13, 2013.

Stanley Leblanc was incarcerated in DPSC facilities between May 4, 2010 and Oct. 13, 2011 after being charged for being in possession of stolen property. He claims the conviction and sentence were reversed after due diligence was done, but during his incarceration he suffered physical and mental abuse at the hands of employees of DPSC. He asserts that his reputation and character was destroyed and he lost several businesses, income, and status as a result of this alleged negligence.

The defendants are accused of failing to properly supervise their employees, failing to properly investigate criminal proceedings and failing to monitor the plaintiff's progress.

Leblanc is suing for mental anguish and pain, medical expenses, physical pain and loss of income.

Stanley Leblanc is representing himself pro se.

The state answered the suit with a Peremptory Exception of Prescription. They argue that this suit has been filed two years after any alleged wrongdoing might have taken place, which is a year too late to file suit.

James D. "Buddy" Caldwell, Attorney General represents the defendants and is assisted by Michael C. Keller and Phyllis E. Glazer.

Leblanc is scheduled for March 28 to show cause why the peremptory exception should not be granted.

Case is assigned to Division N Judge Ethel S. Julien.

Case no. 2013-11898.