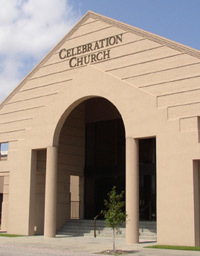 GRETNA – A local church is suing its property insurer for allegedly not paying for damage to several air conditioning units that were ransacked.

Celebration Church Inc. filed suit against United National Insurance Company in the 24th Judicial District Court on March 29.

Celebration Church Inc. asserts it is the owner of a piece of property located at 1801 Airline Drive in Metairie which was insured with United National Insurance Company. The plaintiff alleges that on March 30, 2013 it was discovered that seven air conditioning units on top of the building had been vandalized and the condensers from each unit along with copper tubing had been removed. Celebration Church Inc. clams that the cost to replace the stolen pieces was $71,894.40.

The plaintiff asserts that the stolen material was not covered under a precious metals exclusion in the contract.

The defendant is accused of breach of good faith, violation of state law, failing to timely adjust the property insurance claim or pay on the amounts.

An unspecified amount in damages is sought for payment for repairs.

Celebration Church Inc. is represented by Lara J. Jensen of Metairie-based Jensen Law LLC.

The case has been assigned to Division O Judge Ross P. LaDart.

Case no. 736-937.