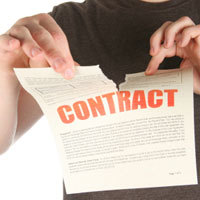 NEW ORLEANS – A local couple is suing their contractor after a lien was placed on their property by subcontractors who were not paid.

Aaron Taravella and Rachel Hall-Taravella filed suit against WynnCo Construction LLC in the Orleans Parish Civil District Court on Jan. 27.

The plaintiffs allege they hired WynnCo to renovate their home on March 18, 2013, with a guarantee that the renovations were to be completed within 150 days for $230,000. They claim WynnCo did not complete the renovations within 30 days, and were not paying subcontractors. Despite paying bills sent by WynnCo for work completed, liens were placed on the property, the suit claims.

The petitioners assert they have had to pay sub-contractors directly despite the fact that they had already paid WynnCo for the same work. Additionally, they claim they have had to hire another contractor to complete the work.

They are suing for damages including emotional distress, mental anguish, non-pecuniary interest, delay damages and attorney's fees.

Plaintiff is represented by Timothy Richardon of Usry, Weeks & Matthews.

Case is assigned to Division I Judge Piper D. Griffin.

Case no. 2014-00959.