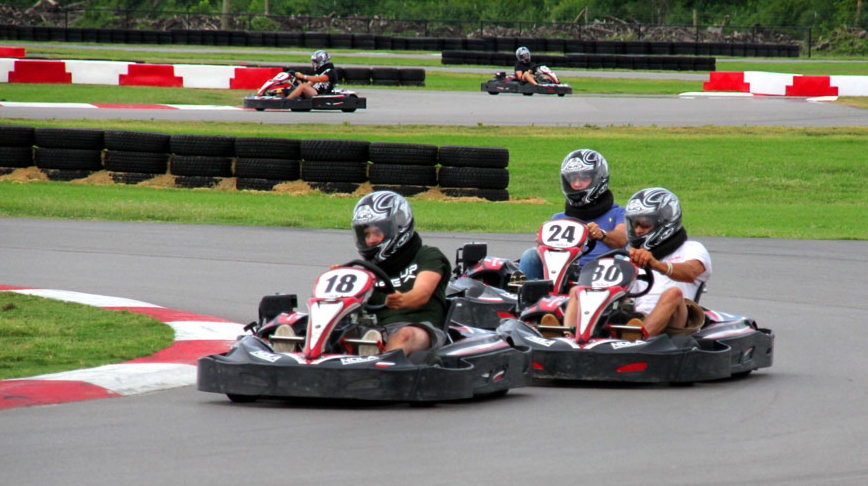 GRETNA – A man is suing a local racetrack after he was allegedly injured in a go-kart accident.

Gilbert Scott Glidden, and wife Elizabeth, filed suit against NOLA Motor Club LLC, Motor Realty LLC, Laney C. Racing LLC, Chubb Custom Insurance Company and Matthew L. Patterson in the 24th Judicial District Court on April 10.

Glidden alleges on April 20, 2013 he was participating in a go kart race at NOLA Motor Sports Park at 11075 Nicole Blvd. in Avondale when another go-kart rider, Patterson, drove directly into the side of his go-kart and collided with his body seriously injuring him. The plaintiff asserts that the race he was included in was a dangerous mix because it had go karts that went two different speeds with the slower go-karts going half the speed of the faster go karts and that he was in one of the slower go-karts. Glidden claims his injuries included fractures to seven different ribs, internal organ damage, neck and spine trauma, a shoulder problem and debilitating pain.

The defendants are accused of failing to establish safe racing rules and procedures, racing vehicles of different speeds in the same race, failing to properly signal all drivers during the course of the race and failing to properly control the course and operation of the race.

An unspecified amount in damages is sought for loss of enjoyment of life, loss of care and services, pain and suffering, emotional and mental anguish, loss of earnings, loss of earning capacity, partial disability and medical expenses.

Glidden is represented by Darryl J. Carimi of the Mandeville-based Carimi Law Firm.

The case has been assigned to Division C Judge June Berry Darensburg.

Case no. 737-364.