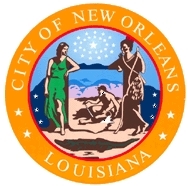 NEW ORLEANS – A local church has filed suit against the City of New Orleans to dispute housing violations at a facility rented to needy families.

Ebenezer Baptist Church has filed suit against the City of New Orleans in the Orleans Parish Civil District Court on June 2.

Ebenezer Baptist Church claims that the City of New Orleans acted unlawfully by not allowing a rehearing involving the violation charges. The plaintiff claims that photographs used to determine the building was not up to code did not accurately depict the building because there photos were in black and white rather than in color. The plaintiff also asserts the city does not have a lawful reason for declining its request for a rehearing. Ebenezer Baptist Church also claims the city levied a $2,000 per day fine when the maximum fine should only be $500 per day.

The plaintiff is seeking an unknown amount in damages for costs and expenses in disputing the housing violations. The plaintiff also is asking the court to order the defendant to dismiss the housing violations and relinquish the fines associated with the violations.

The petition was submitted pro se by the Rev. Jermaine Landrum.

The case has been assigned to Division L Judge Kern A. Reese, Chief Judge.

Case no. 2014-05440.