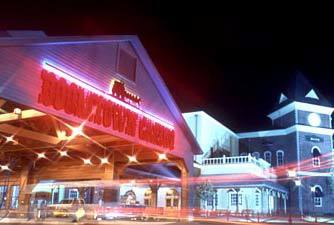 GRETNA – A local riverboat casino is being sued by the family of a man who was allegedly paralyzed and later died after falling off a bar stool when he was severely intoxicated.

Dianne Sanders Bernard, as successor in interest to Kenneth Sanders and as executrix of the estate of Kenneth Sanders, filed suit against Boomtown LLC of Delaware, Pinnacle Entertainment II and Louisiana-I Gaming, a Louisiana partnership in commendam, in the 24th Judicial District Court on Sept. 8.

Bernard claims that Sanders was provided numerous alcoholic beverages by the staff of the Boomtown Belle Casino in Harvey on Sept. 25, 2013 into the early morning hours of Sept. 26, 2013. The plaintiff alleges that Sanders was obviously and visibly intoxicated, but the defendants' employees continued to serve him alcoholic beverages. Bernard contends that Sanders' level of intoxication led to him falling off a bar stool and injuring his neck, which resulted in severe paralysis and him becoming a quadriplegic, eventually leading to his death.

The plaintiff asserts that Sanders was known to Boomtown as an alcoholic as he had been previously removed from the casino in 2008 for being intoxicated. Bernard claims that the defendants had a duty to provide a safe environment and not continue to serve Sanders due to his high level of intoxication.

The defendant is accused of failing to maintain a safe environment, providing alcoholic beverages to the deceased despite intoxication, failing to provide adequate seating, failing to render appropriate medical care, failing to provide adequate supervision, failing to provide adequate surveillance and failing to obey state and local laws.

An unspecified amount in damages is sought for physical pain and suffering, mental anguish, anxiety, medical expenses, rehabilitation expenses, loss of enjoyment of life, disability and disfigurement.

Bernard is represented by Timothy R. Richardson of New Orleans-based Usry, Weeks & Matthews.

The case has been assigned to Division P Judge Lee V. Faulkner Jr.

Case no. 742-089.