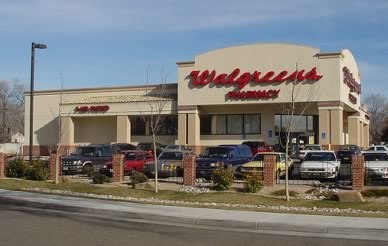 NEW ORLEANS – A man is suing a Walgreens Pharmacy in New Orleans where he was allegedly prescribed the incorrect dosage of his medication that led to complications including a disfiguring infection in his face.

Oliver Hall filed suit against Walgreen Louisiana Company Inc., Walgreen's Pharmacy and M.W. Smith in the Orleans Parish Civil District Court on Sept. 23.

On Jan. 28 Hall was rushed to Ochsner Baptist Hospital emergency room to treat a large sore, which had grown between his upper lip and nose over the past few days. The emergency room physician on-call, Dr. Coffin, diagnosed the plaintiff with an MRSA infection, a form of staph. Dr. Coffin then attempted to drain the abscess and prescribed Hall a regimen of two 160 mg tablets twice a day.

The petitioner proceeded to fill this prescription at Walgreens Pharmacy located at 1801 St. Charles Ave. in New Orleans. However, a Walgreens employee allegedly misread the instructions inscribed on the bottle, advising Hall to take simply one 160 milligram pill twice a day. Thus, the petitioner was allegedly only taking half of his medication prescribed by Dr. Coffin.

On Jan. 30 the plaintiff claims he was again rushed to Ochsner Baptist emergency room due to the infection allegedly spreading from his upper lip to his cheek and jaw. As a result of multiple hospital trips, the petitioner has allegedly suffered permanent disfigurement and will need continual plastic surgery.

The plaintiff is seeking an unspecified amount in damages for pain and suffering, mental agony, decline in future income, medical expenses and disabilities.

The plaintiff is represented by Mark W. Smith of Mark W. Smith & Associates.

The case has been assigned to Div. A Judge Tiffany G. Chase.

Case no. 2014-09331.