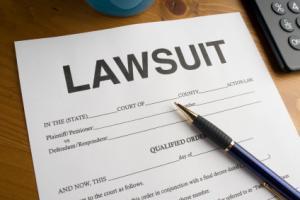 NEW ORLEANS – A man alleges his new vehicle's paint job was considerably damaged by paint splatter while crossing the Judge Seeber Bridge.

Christopher Cazaubon filed suit against Texas Bridge Inc. and its insurer in the Orleans Parish Civil District Court on Sept. 24.

Cazaubon claims on Dec. 19, 2013, he was driving a 2014 Toyota Camry LE, and was traversing the Judge Seeber Bridge. As the plaintiff was crossing the bridge his vehicle allegedly was doused in a paint-like substance that being used to repair the Judge Seeber Bridge. The petitioner contends this substance caused irreparable damage to the paint job of his new vehicle.

On Feb. 14, 2014, Cazaubon claims he brought his car to "The Bomb Factory" for inspection. The defendants, who allegedly dodged fixing or refurbishing the plaintiff's car, recommended this repair facility. However, the inspection failed to provide maintenance on the vehicle, leading the petitioner to hire representation against Texas Bridge Inc. On July 28, 2014, the plaintiff was advised to consult the defendant directly, as the amount in damages purportedly wasn't covered under the deductible.

The defendant is accused of failing to repair, fix and paint the Judge Seeber Bridge in a timely manner, prevent a hazardous condition, perform repairs while persons are crossing, and warn the public of the undergoing maintenance on the bridge.

The plaintiff is seeking upwards of $50,000 in damages for mental agony, aggravation, loss of use of his vehicle, pocket car rental fees and emotional turmoil.

The petitioner is represented by Michael C. Ginart Jr., Kim C. Jones and Joyce D. Young of the Law Offices of Ginart & Jones.

The case has been assigned to Div. D. Judge Lloyd J. Medley.

Case no. 2014-09354.