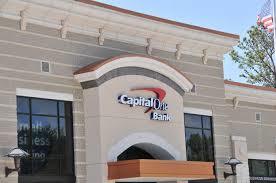 GRETNA – An attorney whose home was devastated in Hurricane Katrina is suing her bank for allegedly not paying mortgage payments on her behalf under an agreement they had before beginning foreclosure proceedings on her home.
Jeannie Morris filed suit against Capital One N.A. in the 24th Judicial District Court on Jan. 27.
Morris asserts she owned a home located at 544 Arlington Drive in Metairie that had been appraised for $620,000 before Hurricane Karina struck the area in August 2005 and completely devastated her home with flood waters. Following the hurricane the plaintiff claims she had two mortgages on the home and that she signed the funds over to her mortgage holder Capital One to be held in escrow and provide continued payment of her mortgage for up to one year following the incident.
However, Morris alleges that Capital One only paid two mortgage payments on her behalf out of the insurance funds before refusing to pay anymore, thus allowing her home to slip into foreclosure. The plaintiff contends she was forced to sell her home for $390,000 due to the foreclosure proceedings and that she should have received a $14,250 payment after the mortgage was paid off, but did not. Further, Morris asserts Capital One has refused to provide her with any paperwork surrounding the financial setup or any information on what happened to the missing $14,250 payment.
The defendant is accused of breach of contract.
An unspecified amount in damages is sought by the plaintiff.
Morris is representing herself pro se.
The case has been assigned to Division I Judge Nancy A. Miller.
Case no. 746-216.