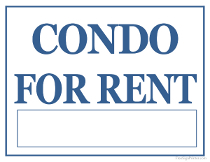 NEW ORLEANS – A condominium owner claims his upstairs neighbor allegedly left his windows open during rainfall and continually overflowed his toilet damaging the plaintiff's condo.

Jaymes Hinkle filed suit against Dallas Perkins, 741 Esplanade Avenue Condominium Association Inc. and their insurer in the Orleans Parish Civil District Court on Feb. 18.

The plaintiff alleges the defendant's toilet constantly leaks and overflows exposing the petitioner to "noxious odors" and tainted water containing "human waste." Hinkle contends that because the defendant's sewer line runs vertically from their units the plaintiff's condominium has sustained massive contamination. The petitioner argues the defendant has failed to remedy any damage incurred to the plaintiff's condominium including the "leaking/overflowing toilet" and the contaminating "sewerage waste line."

The defendant is accused of irresponsibly damaging the plaintiff's condominium by leaving windows open during rainfall, exposing the petitioner to toxic fumes, failing to repair his toilet as to not leak or overflow and failing to repair the sewer line so as to not release "noxious odors" and "human waste."

The petitioner is seeking an unspecified amount in damages for loss of rental revenues, pain and suffering, exposure to noxious odors, exposure to human waste, contamination to his condominium and loss of enjoyment of life.

Attorney Carl N. Finley represents the plaintiff.

The case has been assigned to Div. I Judge Piper D. Griffin.

Case no. 2015-01470.