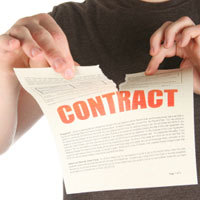 GRETNA – A home elevation company is suing a pair of homeowners for breach of contract for allegedly not fully paying for elevating their home.

Levco LLC filed suit against Herman Price and Patricia Price in the 24th Judicial District Court on March 9.

The plaintiff asserts it entered into a contract with the Prices to elevate their home located at 2108 Fernando Court in Marrero for a total cost of $130,000, part of which was to be covered by a grant provided by the Office of Community Development Disaster Recovery Unit Hazard Mitigation Program and the Road Home Program.

Levco claims the Prices part of the payment was to be $30,000 to made in payments of $88.33 per month until the balance was paid off. However, the plaintiff alleges the defendants stopped making payments on the debt and as of Sept. 15, 2014 they were 20 months behind.

The defendant is accused of breach of contract.

An unspecified amount in damages is sought by the plaintiff.

Levco is represented by James F. Ryan of Metairie-based Donovan & Lawler.

The case has been assigned to Division O Judge Danyelle M. Taylor.

Case no. 747-529.