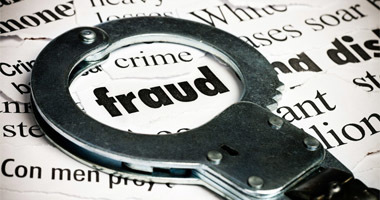 GRETNA – Two former employees of a local land surveying company are being sued for allegedly running up personal expenses on company credit cards and making unauthorized vehicle purchases.

BFM Corporation LLC filed suit against Lacey Clement and John Brandon McCain in the 24th Judicial District Court on April 14.

BFM Corporation contends McCain was employed as Chief Financial Officer at their office located at 534 Williams Blvd. in Kenner from Oct. 24, 2011 to May 13, 2014. The plaintiff asserts it issued McCain a company credit card that it paid for and for which he was responsible for reimbursing them for any personal expenses, but on March 1, 2014 it was discovered that he had not been reimbursing the company for personal expenses amounting to $4,807.29. BFM Corporation further claims that in 2014 McCain, based on allegedly false statements that one of the firm's executives granted him permission, purchased a company truck costing in excess of $50,000, both of which employer disputes were granted by company executives.

Similarly, BFM Corporation alleges Clement was serving as vice president at the same location and purchased an Infinti car costing $56,000 by claiming company executives had authorized the purchase. In addition, BFM Corporation contends Clement used her company credit card for personal expenses, such as purchasing clothing and paying for rent, that eventually added up to nearly $19,000 in unapproved purchases. While the plaintiff asserts Clement did say she would repay personal expenses she only ended up paying back $11,740.53.

The defendant is accused of conversion, civil theft, breach of fiduciary duty and unjust enrichment.

An unspecified amount in damages is sought by the plaintiffs.

BFM Corporation is represented by Michael A. Thomas, Attorney for BFM Corporation, of Metairie.

The case has been assigned to Division H Judge Glenn B. Ansardi.

Case no. 748-639.