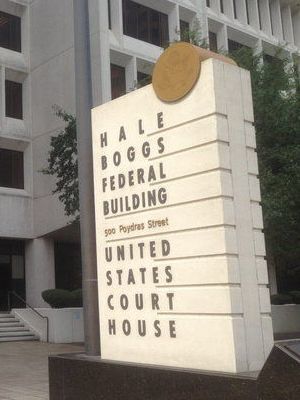 A LaFourche Parish resident filed suit against his employers following a 2014 pump room accident after the employer allegedly refused full medical coverage.
Juan Johnson sued St. James Stevedoring Partners LLC of St. James Parish, Associated Terminals LLC of St. John the Baptist Parish, and Archer-Daniels-Midland Co., doing business in Jefferson Parish, in the U.S. District Court of the Eastern District of Louisiana on June 30 on allegations of liability in a workplace injury that left Johnson with physical injuries and frustration at alleged withholding of benefits coverage.
The suit states that the defendants owned and operated a towing vessel, the Gene H, to which the plaintiff was assigned. According to the suit, when Johnson was working in the vessel's pump room on June 30, 2014, equipment from the floor above fell and landed on his back, allegedly causing debilitating injuries.
The complaint states that the incident was due to negligence and challenged the seaworthiness of the vessel. Johnson alleges that the defendants failed to maintain the vessel in a reasonable state of repair, take precautions for his safety, or warn him of known or existing hazards on board the vessel.
The plaintiff claims that the defendants breached their duty to provide maintenance and cure by willfully delaying and or denying coverage, creating further aggravation.
Asserting lost wages, diminished earning capacity, disfigurement, impairment, pain and suffering, and medical costs, Johnson requests punitive damages, pre- and post-judgment interest, attorney's fees, expenses, and court costs. He is represented by Walter Naquin Jr. of Thibodaux and Spagnoletti & Co. of Houston.
U.S. District Court of the Eastern District of Louisiana case number 2:15-cv-02397-MVL-JCW.