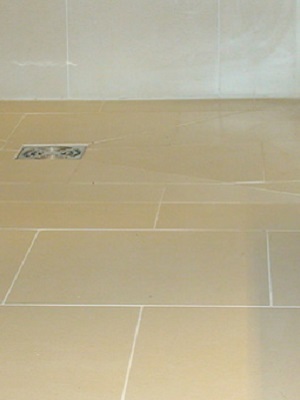 A patron of an Alabama resort is suing the resort's maintenance company and insurer, alleging injuries after slipping on wet marble.
Darrell Long filed a lawsuit June 18 in U.S. District Court for the Eastern District of Louisiana against Patton Hospitality Management and Ironshire Specialty Insurance Co., alleging negligence.
According to the complaint, on Feb. 10, Long was a guest at Escapes! to the Shores Condominium in Orange Beach, Ala., which is run or insured by the defendants. The suit says as he left the steam room and went to the shower area, he stepped on slippery marble and fell, hitting his head.
The suit alleges the defendants allowed a dangerous condition to persist and was negligent. As a result, the lawsuit states, the plaintiff sustained serious injuries to his head, including a concussion, pain and suffering, disability, disfigurement, loss of a normal life and medical expenses.
Long seeks damages in excess of the court's jurisdictional limit, plus attorney fees and court costs. He is represented by attorneys George B. Recile and Matthew A. Sherman of Chehardy, Sherman, Williams, Ellis, Murray, Recile, Stakelum and Hayes in Metairie, and attorney Sam J. Dileo Jr. in Hammond.
U.S. District Court for the Eastern District of Louisiana case number 2:15-cv-02213-CJB-MBN.