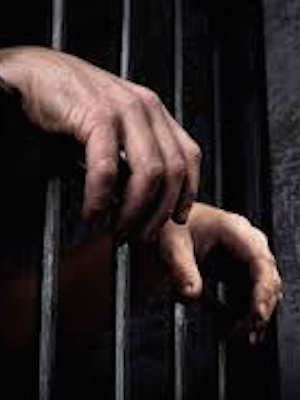 GRETNA – A prisoner is suing three prison guards claiming they severely injured him in an unprovoked assault.
Leo Addison filed suit against B. Morris, G. Stroyenski, J. McLin, Nurse Charmaine, the Jefferson Parish Sheriff's Office and their insurer in the 24th Judicial District Court on July 10.
Addison alleges on Nov. 8, 2013 he was incarcerated at a correctional facility operated by the Jefferson Parish Sheriff's Office in Gretna. The plaintiff contends that during a visit to the prison nurse correctional officer Morris, a correctional officer, verbally assaulted him and then ordered him to return to his cell at which time he was violently attacked by Morris and his fellow prison guards Stroyenski and McLin. Addison asserts the assault was captured on video surveillance.
The plaintiff claims he suffered several severe injuries in to the attack to his back, elbows, rotator cuffs and arms. Addison alleges due to the attack he still suffers from dizziness, headaches, emotional problems and mental impairment.
The defendant is accused of assault.
An unspecified amount in damages is sought for medical costs, hospitalization, pain and suffering, residual disabilities, mental anguish, emotional upset, distress, loss of enjoyment of life and loss of earning capacity.
Addison is representing himself pro se in the case.
The case has been assigned to Division F Judge Michael P. Mentz.
Case no. 752-423.