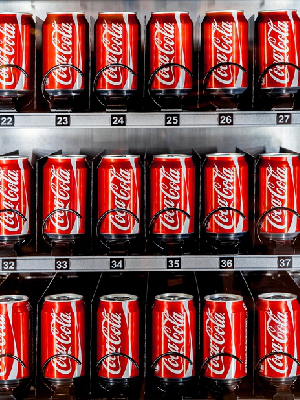 A Metairie man is suing Coca-Cola Co. in a class action case over an alleged violation of the Americans with Disabilities Act.
Emmett Magee filed suit on June 5 in the U.S. District Court for the Eastern District of Louisiana against Coca-Cola Refreshments USA Inc. for alleged violations of the ADA with their new glass front vendor (GFV) machines.
According to the complaint, Magee, who is blind, allegedly tried to use these new vending machines for the first time during a visit to East Jefferson General Hospital in February 2014. He quickly found that he was unable to use these new vending machines.
The claim states that Coca-Cola's new machines are inaccessible to blind people. They offer no way for the blind to identify the code they need to enter to choose a beverage, and the keypads to enter the selection offer no way for the blind to differentiate the keys.
Magee is requesting that Coca-Cola take steps to make the machines more accessible to the visually impaired. He is also seeking this case be deemed a class action case, litigation costs, and any relief deemed appropriate by the court. He is represented by Roberto Luis Costales of Costales Law Office and William H. Beaumont of William H. Beaumont Law in New Orleans.
U.S. District Court for the Eastern District of Louisiana case number 2:15-cv-01939