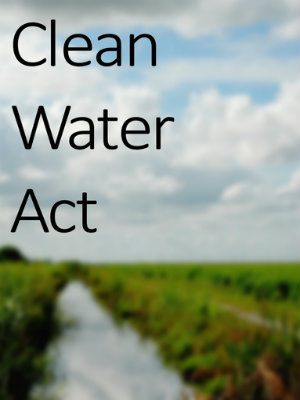 A federal appeals court has temporarily blocked an EPA ruling the Louisiana attorney general says would have unjustly affected thousands of property owners in the state.
The U.S. Court of Appeals for the Sixth Circuit issued a stay of the EPA's "Waters of the United States" rule Oct. 9. Louisiana Attorney General James "Buddy" Caldwell argues the rule would increase the EPA's authority to enforce the Clean Water Act, extending to ditches, farm ponds and, possibly, homeowner's back yards.
In a statement to the Louisiana Record, the EPA said it respects the court and looks forward to litigating the merits of the Clean Waters Rule.
"The Clean Water Rule was developed by the agencies to respond to an urgent need to improve and simplify the process for identifying waters that re and are not protected under the Clean Water Act," the statement to the Record reads. "The Clean Water Rule represents the agencies' continuing commitment to protecting and restoring the nation's water resources that are vital for our health, environment and economy."
Caldwell, however, says the rule was an overreach and would hurt the people of Louisiana.
"Louisiana's farmers and private property owners should never have to pay the price for this blatant and unconstitutional power grab by the EPA," Caldwell said in a statement.
Under the rule, landowners could be required to complete an exhaustive and expensive review to determine whether their property is subject to federal regulation under the Clean Water Act, according to Caldwell.
The court stated Caldwell, and six other attorneys general who have filed suit against the EPA, have a substantial likelihood of success in the case.
The EPA tells the Record that the agencies prior rule will remain in effect nationwide, and the agency will continue to apply the best science and technical data on a case-by-case basis to waters in question.