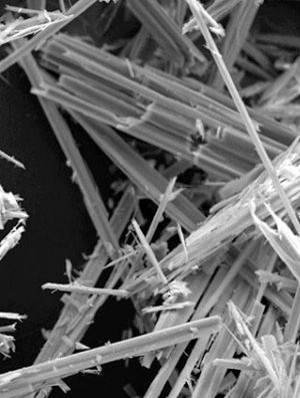 A Louisiana man is suing several companies, alleging he contracted a malignant condition from asbestos-containing products associated with the job sites where he worked.
Julius David Bourke originally filed a lawsuit Aug. 25 in Civil District Court for the Parish of Orleans against Exxon Mobil Corporation, Eagle Inc. Georgia-Pacific, Taylor-Seidenbach Inc. and Union Carbide Corporation, alleging bodily harm caused by extended inhalation of asbestos-containing products.
According to the complaint, Bourke was exposed to asbestos causing malignant mesothelioma at work sites where asbestos-containing products either designed, tested, evaluated, manufactured, packaged, furnished, stored, handled, transported, installed, supplied, and/or sold by the defendants were present.
Exxon Mobil seeks to remove the case from civil district court to federal court, alleging the former court doesn't have the proper jurisdiction. This motion was filed Oct. 21 in U.S. District Court Eastern District of Louisiana.
Bourke seeks unspecified damages, costs of suit and other relief deemed applicable by the court. He is represented by attorneys J. Burton LeBlanc IV, Denyse Finn Clancy, David R. Cannella, Christopher C. Colley and Jeremiah S. Boling of Baron & Budd in Baton Rouge.
U.S. District Court Eastern District of Louisiana case number 2:15-cv-05347-HGB-DEK.