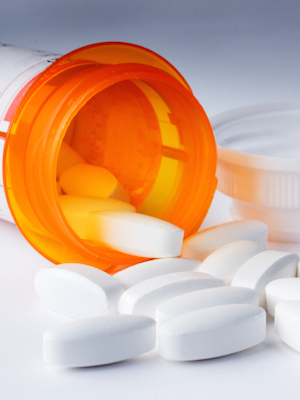 NEW ORLEANS – A New Jersey man says pharma giant Janssen Research sold anti-stroke drug Xarelto without warning the public of its dangerous potential side effects.
Stuart Elfenbein filed a lawsuit Nov. 23 in the U.S. District Court for the Eastern District of Louisiana against Janssen Research & Development, formerly known as Johnson & Johnson Pharmaceutical Research and Development; Janssen Ortho; Janssen Pharmaceuticals Inc., formerly known as Janssen Pharmaceutica Inc. or Ortho-McNeil-Janssen Pharmaceuticals Inc.; Bayer Healthcare Pharmaceuticals Inc.; Bayer Pharma AG; Bayer Corp.; Bayer Healthcare; and Bayer AG, alleging fraud and negligence.
According to the complaint, Elfenbein developed life-threatening gastrointestinal bleeding on Feb. 28, 2014, some six months after he started taking the drug. The suit says Elfenbein suffered severe, permanent injuries, emotional distress, loss of earnings and medical expenses.
Elfenbein claims that the defendants negligently and/or fraudulently represented that the drug was tested and found safe.
A spokesperson for the drug maker issued the following statement:
"Xarelto is an important anticoagulant used to treat and reduce the risk of life-threatening blood clots. After more than three years on the U.S. market, and more than 3 million patients prescribed in the U.S. to date, the benefit-risk profile of Xarelto remains favorable and consistent with clinical trials. All anticoagulants, or blood thinners, carry the risk of bleeding, and the prescribing information for Xarelto has always warned of these risks. Blood thinners are important and potentially life-saving medicines that should be taken by patients as prescribed and should not be discontinued without a discussion with a physician. We will continue to defend against the claims raised in this litigation."
Elfenbein seeks a jury trial and damages of more than $75,000. He is represented by attorneys William L. Bross, W. Lewis Garrison Jr., Kathryn Harrington, Taylor Bartlett and Jeanie Sleadd of Heninger Garrison Davis in Birmingham, Alabama.
U.S. District Court for the Eastern District Case number 2:15-cv-06264