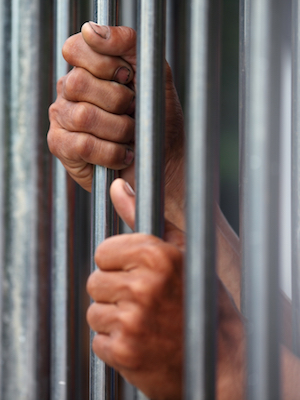 BATON ROUGE — A Louisiana federal lawsuit that alleges mentally ill inmates are receiving slow and inadequate treatment is facing opposition from the state Department of Health and Hospitals (DHH).
The DHH filed a motion on Dec. 22 to dismiss a case originally filed on Nov. 9 by attorneys representing the Advocacy Center of Louisiana, and the Roderick and Solange MacArthur Justice Center in New Orleans. The plaintiff in the case is 32-year-old Monica Jackson of Orleans Parish. After an arrest for a motor vehicle charge in August, Jackson was ordered to a state psychiatric hospital on Oct. 1 yet remained in jail for months after the order.
Katie M. Schwartzmann, co-director of the Roderick and Solange MacArthur Justice Center, recently told the Louisiana Record that this is far too common in the state.
"The law is clear that if someone is charged with a crime but lacks the mental capacity to proceed to trial, a judge should order them to the state hospital," Schwartzmann said. "Our Louisiana judges are doing that, but the state hospital is full and is not accepting them. This leaves them in legal limbo: they cannot proceed to trial because they are mentally incompetent, but they cannot get the treatment they need because the hospital is full. They just sit in jail."
Being left in jail with an untreated mental illness poses a safety risk, among other things, Schwartzmann said.
"This is dangerous because jails are not equipped to care for people with serious mental illness," Schwartzmann said. "It also is expensive to the taxpayers, who pay to house people in jail while no progress is made in their case."
The DHH contests that it has not violated any patient rights with disability discrimination. It alleges the plaintiffs do not have adequate evidence to support the claims, according to a motion written by a DHH attorney.
The Advocacy Center successfully fought and won a similar battle for inmates with mental illnesses in 2010. The federal court ruled that all detainees deemed mentally incompetent to stand trial and ordered to receive treatment were required to be transferred to the proper facility within 21 days, according to a press release from the ACLU in 2010,
The state is using this case as ammunition for its plea, alleging that the plaintiff is unable to readdress the issue due to previous litigation. It is evident from Jackson's case, however, that the ruling is not consistently upheld. The Advocacy Center and its affiliates maintain that the situation is dire for many of the inmates suffering from mental illness.
"Our local jails are simply not equipped to safely house and treat people with severe mental illness," Schwartzmann told the Louisiana Record. "Many of our parish jails do not have doctors, psychiatrists or social workers on staff. There are significant risks of suicide, physical infections and dangerous decompensation."
A similar but separate suit was filed in August 2014, contesting the current system of treating criminally insane inmates is unacceptable. The suit cites DHH data that reports jail time for an inmate found not guilty by reason of insanity to be approximately six to eight months.
The Advocacy Center is requesting consolidation of the two cases to be ruled by U.S. District Judge Shelly Dick in August. The state opposes the consolidation according to litigation and criminal processes, despite the plaintiffs' claim that consolidating would be economically beneficial.
Attorneys for the plaintiff plan to file a response to the state's request for dismissal by Tuesday.