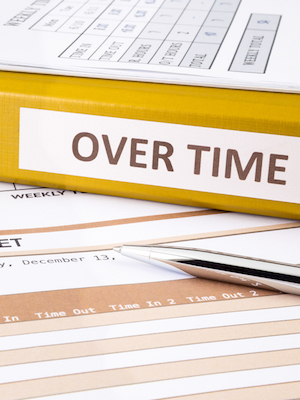 Shutterstock
NEW ORLEANS – Two former wireline specialists for Blackhawk Specialty Tools have sued the company over allegedly failing to pay them and other similarly situated workers overtime pay.
Kipp Marchel and Wallace Trahan filed a class-action lawsuit Jan. 5 in U.S. District Court for the Eastern District of Louisiana against Blackhawk Specialty Tools LLC and a company it acquired, Trinity Tool Rentals LLC, alleging violations of the Fair Labor Standards Act.
According to the complaint, the plaintiffs supported oil well operations, such as setting oil and gas well plugs, for the defendants, earning a per diem salary, but no overtime pay for hours worked beyond 40 in a single week. The plaintiffs claim they and other workers in the class worked more than eight hours per day and well over 40 hours per week on a regular basis, qualifying them for overtime pay according to the FLSA.
The plaintiffs seek a jury trial, reimbursement for overtime, liquidated damages and litigation costs. They are represented by attorney Robert B. Landry III of the firm Robert B. Landry III PLC in Baton Rouge.
U.S. District Court for the Eastern District of Louisiana Case number 2:16-CV-00058