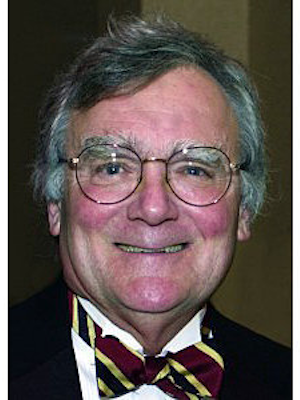 Cheney Joseph Louisiana State University
BATON ROUGE — After decades of educating practitioners of criminal law in Louisiana, Professor Cheney Joseph of the Louisiana Judicial College died on Dec. 19.
His passing at age 73 followed a battle with pancreatic cancer, but it is his storied career colleagues and students alike remember.
For many years, Joseph served as executive director for the Louisiana Judicial College, which is charged with providing legal education for the state's judges. He was also, at various points, assistant district attorney for the East Baton Rouge Parish, as well as a criminal law professor and co-dean of the Louisiana State University Law Center. In these capacities, he not only practiced law, but taught it to hundreds of aspiring judges and lawyers.
One of these students in 1973 was attorney Tom Arceneaux. For him, there was a certain quality of selflessness in the professor's actions. He influenced the legal field in Louisiana, not merely through his teaching, but in writings and advocacy as well.
"What struck me was his humility and humor," Arceneaux recently told the Louisiana Record. "Suffice it to say that not all law professors exhibit that quality. He also had the knack, the gift, to explain deep principles of law and procedure in down-to-earth, easy to understand language. Those explanations, and the gift, have stuck with me for over 40 years."
Judge Mike Pitman of Caddo Parish First Judicial District Court was both one of Joseph's students and, later, one of his colleagues. Joseph was one of his favorite teachers and even convinced him to change his field of study.
"Although I went to law school with the intention of practicing in the area of commercial transactions and banking law, he had such an impact on me that I became a prosecutor and later a criminal judge," Pitman told the Louisiana Record.
For Pitman, Joseph was the absolute authority in criminal law.
"There were many times in my career as a prosecutor and as a criminal judge that I would call Professor Joseph to get his help on an issue in a criminal case," Pitman said. "He was always glad to help and gave great advice. If he didn't have a direct answer to my question, he would always take the time to discuss the issue and run through a thorough legal analysis based on statutory and case law, all off the top of his head. I will truly miss those conversations I had with him over the years."
Yet it was not simply the wealth of his knowledge that set Joseph apart. For those who knew him, it was his intelligence and personality that commanded respect. Pitman also described him as a well-educated man with a gift for breaking the law down into ways anyone could understand. He was a legal expert, but also a storyteller at heart.
"Professor Joseph was a servant leader," Arceneaux said. "His competence and dedication were matched by his humility. He was secure enough not to need 'credit.' He just wanted to get the job done in the best way possible."
Funeral services were held for Joseph on Dec. 21 in Baton Rouge. He is survived by his wife of 48 years, Mary Terrell Joseph, and three sons.