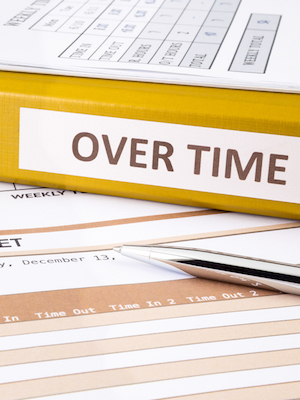 LAFAYETTE – A Louisiana man is suing Schlumberger Tech Corp., an oil well completion and project management firm, claiming it failed to pay him overtime.
Conrad Levy filed a class-action lawsuit Jan. 12 in U.S. District Court for the Western District of Louisiana, Lafayette Division, against Schlumberger Tech Corp., alleging violations of the Fair Labor Standards Act. Class members are defined as those who worked for the defendant as a completion specialist in the past three years, the suit says.
According to the complaint, Schlumberger Tech pays its completion specialists a hybrid salary and job bonus to avoid paying overtime as required by the FLSA. The suit says Levy and others like him routinely worked 12-hour shifts seven days a week, or 44 hours of overtime without time-and-a-half compensation for hours beyond 40 per week. Levy states that the labor duties performed by him and other plaintiffs are non-exempt, and should therefore be compensated for overtime.
Levy and other class members seek an award of unpaid overtime, benefits and penalties required by law, plus litigation costs. They are represented by attorney Kenneth W. DeJean of the Law Office of Kenneth W. DeJean in Lafayette; Matthew S. Parmet and Richard J. Burch of Bruckner Burch PLLC in Houston; and Michael A. Josephson and Andrew W. Dunlap of Fibich, Leebron, Copeland, Briggs & Josephson in Houston.
U.S. District Court for the Western District of Louisiana Case number 6:16-cv-00043