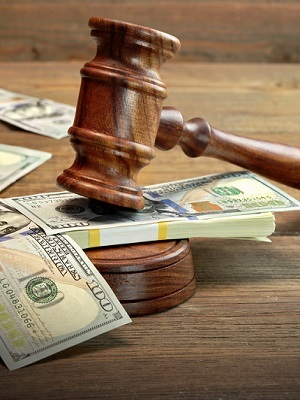 NEW ORLEANS – A Mississippi company is suing Louisiana-based The McDonnel Group and others for nearly $300,000 in allegedly unpaid bills.
United States of America, for the use of S.H. Anthony Inc., filed a lawsuit Jan. 20 in U.S. District Court for the Eastern District of Louisiana against The McDonnel Group LLC and Archer Western Construction LLC, doing business as McDonnel-Archer Western Joint Venture; Liberty Mutual Insurance Co.; and Travelers Casualty and Surety Co. of America, alleging breach of contract and quantum meruit.
According to the complaint, S.H. Anthony provided labor and materials on a state contract with the defendants for underground utility work at the Orleans Parish Prison-Intake Processing Center. So far, the suit says the defendants owe S.H. Anthony $210,108.02 for retention, plus $83,568.45 for labor and materials. Travelers Casualty and Liberty Mutual, the suit says, are named as defendants because they insured the project and are therefore responsible when McDonnel defaults on payment.
S.H. Anthony seeks recovery of the unpaid amount, $293,676.37, plus interest and legal expenses. It is represented by attorney Steven J. Irwin of Mandeville and Joe Sam Owen and Ashley C. Wright of Owen Galloway & Myers in Gulfport, Mississippi.
U.S. District Court for the Eastern District of Louisiana Case number 2:16-cv-00507