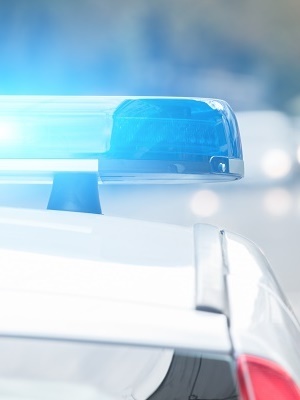 ALEXANDRIA – A Rapides Parish man is seeking damages against the city of Alexandria and its sheriff's department over alleged civil rights violations and police brutality.
Harry Hayes filed a lawsuit Feb. 1 in the U.S. District Court for the Western District of Louisiana, Alexandria Division, against The Department of Public Safety and Corrections, The city of Alexandria, Rapides Parish Sheriff's Office, Sheriff William Hilton, Richard Horton and Deputy Jay McNutt for what he claims was excessive force and violation of his rights as a citizen.
Hayes alleges that on or about Feb. 1, 2015, he entered the Big Red Barn located in Alexandria. While inside, several officers allegedly entered the establishment and blocked all the exits. Hayes allegedly wanted to depart and approached Horton to inquire about the situation. It was then alleged by Hayes that defendant Horton shoved him several times and then arrested and handcuffed Hayes without probable cause. Hayes claims that Horton forcefully struck him with a baton on patellar tendon and then allegedly used a stun gun to neutralize Hayes on two occasions. Horton then allegedly jumped on Hayes violently, causing further injury. Hayes asserts that defendant Hilton and other officers of the Rapides Sheriff's Department were presented and failed to prevent or offer assistance to Hayes.
Hayes claims that defendants violated his First, Fourth and 14th Amendment Rights and unlawfully, brutally and illegally detained him. He is seeking compensatory, treble, exemplary, and/or punitive damages against each of the defendants, the cost of the suit and attorney's fees and any other rewards deemed just by the court. He is represented by Harold D. Register III in Lafayette.
U.S. District Court for the Western District of Louisiana, Alexandria Division Case number 1:16-cv-00153-JTT-JPM