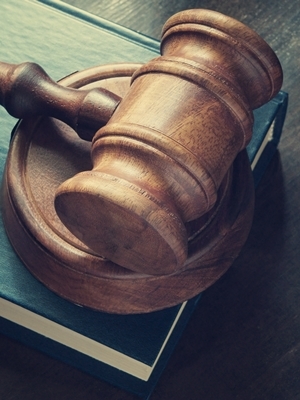 NEW ORLEANS – An attorney is requesting the court's assistance in declaring that he was part of a suit against the American Tobacco Co. and is deserving of compensation.
Donald J. Bernard filed a lawsuit Feb. 16 in the U.S. District Court for the Eastern District of Louisiana against The Scott Litigation Group over claims that the defendant breached its contractual and fiduciary obligations to him.
Bernard asserts that he was the attorney and representative for several clients in a lawsuit titled Ryan J. Bernard, et al. v. The American Tobacco Co. on May 5, 1994. His clients allegedly included Gloria Scott, Ryan M. Bernard, Peter C. Bernard and others. On June 1, 1994, members of the Castano Plaintiff's Litigation Committee (Castano PLC) allegedly agreed to take in some of Bernard's clients, including Gloria Scott, and represent them in a proposed class-action suit Diane Castano, et al, v. The American Tobacco Co. if Bernard were to drop his case. The Castano group allegedly also agreed that Bernard would participate in the litigation case.
The plaintiff allegedly executed a promissory note in the sum of $100,000 in favor of the Castano group and the group allegedly designated Bernard as a member of the litigation committee and issued him a PLC identification card. Bernard alleges he began attending the meetings and hearings and performing professional legal service for the Castano suit as a member of the litigation group. He claims that at no time was he not considered part of the suit nor did anyone of the legal committee advise him otherwise.
The Castano suit was allegedly dismissed by the court on May 23, 1996. On May 24, 1996, the suit states, members of the Scott Group, which consisted of several members of the Castano PLC, filed a lawsuit in Civil District Court for the Parish of Orleans entitled Gloria Scott, et al. v. The American Tobacco Co., et al., Case number 96-8461 (Scott Litigation). Bernard asserts that his original client, Gloria Scott, was named as one of the two putative class representatives in that litigation.
The court ruled in favor of the Scott Litigation in 2011 and the tobacco companies paid out $278,720,790.55, the suit states. Bernard asserts that he was part of the class counsel as a joint venturer and is entitled to a share of the profits. He attests that Gloria Scott was his client and that the Scott Litigation utilized her as its representative in the class-action suit.
He is now asking the court to award him monetary damages in the amount of an equal share proportionate to the distribution to the Scott Group, including interest; reward him a pro rata share of the attorney fees, damages, and costs; alternatively, declare that the Scott Group is liable to him under the doctrine of unjust enrichment. He is seeking a trial by jury and is represented by John M. Robin in Covington.
U.S. District Court for the Eastern District of Louisiana Case number 2:16-cv-1314