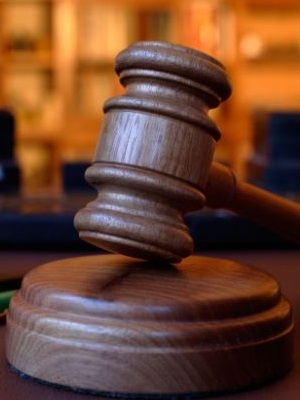 NEW ORLEANS – The Environmental Protection Agency is being challenged regarding the organization's objection to state-issued permits given to a steel company.
Consolidated Environmental Management Inc. and Nucor Steel Louisiana LLC, both subsidiaries of Nucor Corp., filed a civil suit on Feb. 19 in the U.S. District Court for the Eastern District of Louisiana against Regina McCarthy, in her official capacity as administer for the U.S. EPA, over alleged violations of the Administrative Procedure Act (APA) and Clean Air Act (CAA).
The plaintiffs allege that the defendant failed to take non-discretionary actions required by the CAC and the APA over permits which are to be given to plaintiffs' pending approval by the Louisiana Department of Environmental Quality (LDEQ). More specifically, the plaintiffs allege that the EPA issued objections on March 23, 2012, and Jan. 30, 2014, which plaintiffs argue as arbitrary and capricious because the EPA did not issue an order to modify, terminate, or revoke the permits.
This action, plaintiffs claim, allowed the EPA to take other untimely and unauthorized actions which avoided judicial reviews of its objection all the while obscuring plaintiffs' permits. When the LDEQ did not submit a revised permit to the EPA, plaintiffs assert that the organization illegally declared LDEQ's response to be a new permit request subject to additional petitions to object. Plaintiffs claim that EPA denied Nucor and the permitting authority the right to prompt judicial review of EPA's unlawful conduct, which is in violation of the acts. This has allegedly stalled the approval of permits to plaintiffs.
They are now asking the court to issue an order to vacate the 2010 and 2014 EPA objections; issue an order that the EPA must follow guidelines to modify, terminate, or revoke permits in a timely manner if it objects; find that their permits are valid and enforceable; award the cost of this litigation including attorney fees; and any other rewards deemed just. They are represented by David R. Taggart, Jerald N. Jones, Natalie J. Taylor, Michael C. Mims, David J. Toppins from the Offices of Bradley Muchison Kelly & Shea LLC and Maureen H. Harbourt and Tokesha M. Collins-Wright from Kean Miller LLP in Baton Rouge.
U.S. District Court for the Eastern District of Louisana Case number 2:16-CV-01432-NJB-KWR