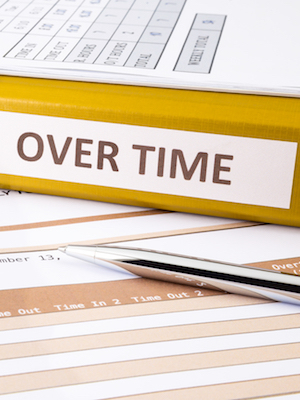 LAFAYETTE – Two former employees of Schlumberger are seeking damages from the company alleging that they were not paid overtime.
Jack Venton Venable Jr. and William Aguirre, on behalf of themselves and those similarly situated, filed a collective-action suit on Feb. 22 in the U.S. District Court for the Western District of Louisiana, Lafayette Division against Schlumberger Limited (Schlumberger N.V.), formerly known as Smith International Inc., for alleged damages under the Fair Labor Standards Act.
The plaintiffs assert that they were employed by defendants as reamer hands to perform technical and manual labor for oil and gas companies. Venable Jr. allegedly worked from July 4, 2012, to Sept. 23, 2015, and Aguirre allegedly worked May 12, 2012, to Dec. 3, 2015. They claim that the defendant would require them to work 12 hours a day for seven days, often working 84-hour workweeks.
However, the plaintiffs allege that, while they were paid a salary and had job bonuses, they were not compensated for their overtime hours. They claim that the defendants knowingly and willingly acted in disregard in failing to pay workers overtime equal to one-and-one-half times the regular rate of pay. The plaintiffs assert that they were not the only reamer hands allegedly victimized by defendants' practices and thus they are bringing this collective action suit.
They are demanding a jury trial and suing for all unpaid wages, liquidated damages and/or penalty damages, the cost of the suit, interests, and any further relief deemed just by the court. They are represented by Kenneth D. St. Pe from Kenneth D. St. Pe LLC in Lafayette.
U.S. District Court for the Western District of Louisiana Case number 6:16-cv-00241-DDD-PJH