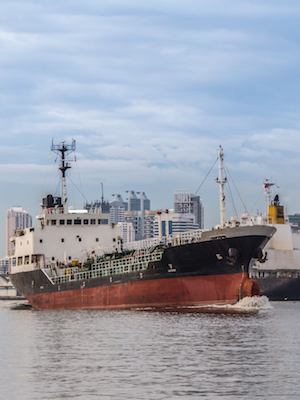 NEW ORLEANS — A marine company is suing XL Specialty Insurance Company for claims that it failed to honor a construction agreement and pay for over almost $2 million in an allegedly defective ship.
Tidewater Marine LLC filed a lawsuit on March 16 in the U.S. District Court for the Eastern District of Louisiana against XL Specialty Insurance Company, citing breach of contract.
According to the complaint, on Aug. 27, 2012, Tidewater and LEEVAC Shipyards Jennings LLC entered into a vessel construction agreement under which LEEVAC agreed to construct the M/V Torrens Tide. The agreement allegedly secured LEEVAC's performance and created a warranty period.
The plaintiff claims that on Aug. 29, 2012, the defendant executed and delivered a performance bond on behalf of LEEVAC, binding itself in the sum of $12,005,043. Tidewater received the vessel on March 31, 2015, and reports several defects with the ship, totaling $1,244,154.73 in repairs and costs.
The plaintiff avers that the defendant has failed to honor the vessel construction agreement and reimburse them for the repair costs.
Tidewater Marine LLC seeks $1,244,154.73 for prior warranty repairs on the ship, $1,971,380 for unprepared warranty items on the ship, costs to repair defective flooring-tiles, attorney's fees and costs. It is represented by R. Scott Jenkins and William C. Baldwin of Jones Walker LLP, in New Orleans.
U.S. District Court for the Eastern District of Louisiana Case number 2:16-cv-02242