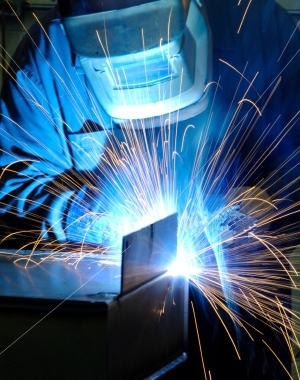 NEW ORLEANS – A Louisiana welder supervisor and leaderman is suing a Lafourche Parish shipyard owner, alleging the company wrongfully refused to allow him to work despite a medical release from his doctor.
Mark Breaux of Lafourche Parish filed a lawsuit March 17 in the U.S. District Court for the Eastern District Court of Louisiana against Bollinger Shipyards LLC, Family Medical Services, and Darren Duet, alleging violations under the American with Disabilities Act (ADA), the Family and Medical Leave Act (FMLA), and unlawful invasion of his privacy.
According to the complaint, Breaux was employed by Bollinger in 2011 as a tack welder at its shipyard in Lockport, where he was an exemplary employee and was promoted to leaderman, supervising as much as 15 people on the job.
On Dec. 9, 2015, the suit says, Breaux slipped and broke a bone in his left hand. Breaux said he returned to work Dec 10, but was told to see a doctor when his hand started to swell. He visited an orthopedist, the lawsuit states, who placed his hand in a cast, and was told to return in three weeks.
Breaux alleges he was put on short term disability and was not informed of the availability of FMLA. He was released to return to work Feb. 3.
However, Breaux alleges, Bollinger would not allow him to return to work unless he reported to Family Medical Services, which is owned and operated by Bollinger under the supervision of Duet.
The suit alleges the defendants collected private medical and pharmaceutical information on the plaintiff without his permission, made a decision based on his history of chemical dependency, which rendered him disabled according to ADA, and refused him work regardless of the medical release stating he could return to work. Breaux attests the defendant was "culling" injured employees and discriminated against his disability to cut costs.
Breaux seeks a jury trial and asks the court to declare the defendants violated his rights, order the defendants to comply with ADA and FMLA, order Bollinger to reinstate him at the position he previously held with all its benefits, salary, and seniority, and award him all general, punitive and special damages, cost of the suit, and any other rewards deemed just. He is represented by attorneys Dale E. Williams and Chad A. Danenhower of the Law Office of Dale E. Williams in Covington.
U.S. District Court for the Eastern District of Louisiana Case number 2:16-CV-02331-SSV-MBN