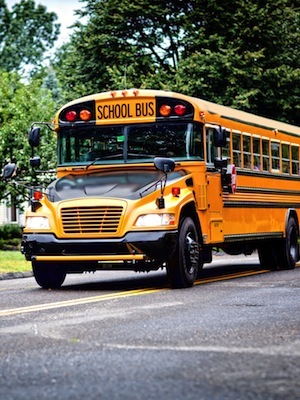 NEW ORLEANS – Two non-profit charter school corporations are suing the school board of Orleans Parish and its superintendent, over alleged changes in funding allocation.
Lake Forest Elementary Charter School Corporation and Advocates for Arts-Based Education Corporation filed a lawsuit March 17 in U.S. District Court for the Eastern District Court of Louisiana against Orleans Parish School Board (OPSB) and Dr. Henderson Lewis Jr., in his capacity as New Orleans superintendent, alleging violation of their 14th Amendment rights of equal protection and due process, violation of the Louisiana Constitution, and violation of a contract agreement.
According to the complaint, the plaintiffs were contracted by the school board July 1, 2011, to operate charter schools in the district pursuant to the Louisiana Charter School Programs Law.
Lake Forest operates Lake Forest Elementary Charter School and Advocates for Art-Based Education operates Lusher Charter School. The schools allege that under Section 5.1 of their agreement with defendants, the plaintiffs are explicitly guaranteed payments of funds in accordance to the provisions of the Minimum Foundation Program (MFP) formula which were adopted by Louisiana Board of Elementary and Second Education (BESE) and approved by the State Legislature.
However, the suit says, the resolution adapted March 15, which allows the superintendent to distribute MFP funds according his or her assessment of student needs, violates the agreement set with the OPSB. The plaintiffs say this new resolution threatens their funding and will place them as a second class position of funding in relation to other schools.
The plaintiffs allege if the resolution and actions of defendants are not enjoined, they will be forced to curtail operations or reduce programs and look to private means of funding to recoup losses. The suit says the defendants' action violates the plaintiff's 14th Amendment rights of due process and equal protection.
Lake Forest and Advocates for Arts seek a declaratory judgment stating the defendants' actions violate the plaintiffs' rights and are therefore null and void, a temporary restraining order, preliminary injunction, and eventual permanent injunction against the defendants from pursuing further actions, plus damages, attorney fees and costs of the suit along with any other relief deemed fit and proper. They are represented by attorneys James A. Brown and Tyler Trew from Liskow & Lewis PLC in New Orleans.
U.S. District Court for Eastern District of Louisiana Case number 2:16-CV-02323