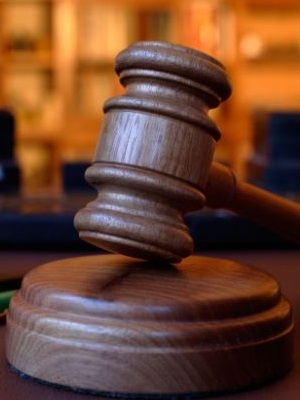 NEW ORLEANS – Former Ascension Parish Justice of the Peace Leroy Laiche Jr. has only days remaining to ask the Louisiana Supreme Court to reconsider its decision last week to remove him for misconduct.
Valerie Willard, a spokesperson for the high court, said Laiche has 14 days after the decision to file for rehearing, which means he has until Tuesday, March 29. At press time, he'd not yet done so.
It is not clear that Laiche will file for rehearing. Laiche, his attorney and the various officers listed on the Louisiana Justice of the Peace & Constables Association's website did not respond to repeated requests for comment. In his own filings with the court late last year, Laiche accused the Office of Special Counsel of going "on a witch hunt instigated by four people whose mental faculties are greatly in question."
If Laiche does not file for rehearing, then the Supreme Court will appoint his successor.
In a 5-2 decision issued March 15, the Louisiana Supreme Court removed Laiche from office over misconduct in carrying out his duties that was so severe it "cast a dark shadow on the judiciary," the high court's ruling said.
With that ruling, the office Laiche held since October 2009 was declared vacant and Laiche was ordered to pay the state Judiciary Commission $14,244 in investigative and prosecutorial costs.
The case against Laiche was over allegations he'd behaved rudely to courtroom litigants, that he improperly handled of peace bonds and abused of his authority to issue those bonds and jail people who failed to abide by them.
All of the allegations against Laiche were from complaints filed with the state Office of Special Counsel in spring and summer 2011 about his handling of peace bonds in family disputes. One complaint was over a child custody dispute while another involved the children of a man who had died and a peace bond was sought against their stepmother.
Similar to a restraining order, peace bonds may be issued by justices of the peace after a complaint and a hearing. Defendants can be ordered by justices of the peace to pay a peace bond of as much as $1,000 and for as long as six months as part of an agreement to keep the peace between parties. If the peace is broken, defendants stand to lose their bond or face up to five days in jail.
Disputes involving peace bonds easily can place a justice of the peace in the middle of emotional family and neighborhood quarrels. In his own defense, Laiche acknowledged he made errors with peace bonds but maintained, in part, that he was trying to avoid new hearings and calm heated family disputes. The Judiciary Commission argued that Laiche was refusing to accept responsibility for his actions.
The Supreme Court decision fell in line with the commission's observations in the case.
"We find respondent's faulty interpretation of the law, failure to faithfully enforce it, incompetence and gross negligence in the administration of his office, and general indifference to these failures has negatively affected many lives and casts a dark shadow on the judiciary as a whole," said the high court's ruling, penned by Justice Greg Guidry.
Guidry wrote that Laiche engaged "in willful misconduct relating to his official duty, engaged in willful and persistent failure to perform his duty, and engaged in persistent and public conduct prejudicial to the administration of justice that brings the judicial office into disrepute."
Chief Justice Bernette J. Johnson and Associate Justices Scott Crichton, Jeanette Theriot Knoll and Marcus Clark joined with Guidry to form the majority. Associate Justices John L. Weimer and Jeff Hughes III dissented.
Laiche is a former 23rd Judicial District assistant district attorney and was serving his second six-year term in the Second Justice of the Peace Court in Prairieville when he was removed from office.
Laiche's case is not the only one considered by the Judiciary Commission and the Supreme Court the last couple of years, Willard said, adding frequency of such cases is not easily determined.
"There is no way to generalize, but during the March oral arguments, there were two Justice of the Peace cases heard," Willard said. "There were no JP cases on January 2016 docket and none are scheduled on May 2016 docket."
"I should also add that in 2015, although the commission filed formal charges against six judges, no formal charges were filed against justices of the peace," Willard said. "The recent JP cases heard by the court were from prior years."