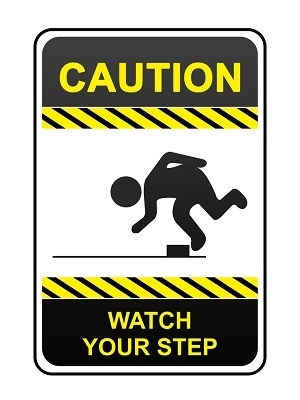 NEW ORLEANS – A crew member of the West Capricorn is suing the ship's owner, alleging liability for injuries he says he sustained abroad the ship.
Gerald Gene "Trey" Floyd III filed a lawsuit March 23 in U.S. District Court for the Eastern District of Louisiana against Seadrill Americas Inc., alleging negligence and failure to provide a reasonable safe place to work.
According to the complaint, Floyd, a Jones Act seaman, was employed by Seadrill as an able bodied seaman and member of the West Capricorn, which is owned and operated by defendants.
On March 16, the suit says, Floyd fell when the treads on the stairs broke and slid out from under him. The lawsuit states he sustained injuries to his right ankle, teeth and lower back. Floyd says it was the negligent acts of defendant that led to his injuries.
The lawsuit says the defendant failed to correct an unsafe working hazard, failed to provide a seaworthy vessel, failed to properly train and supervise employees and failed to conduct appropriate safety analysis.
The plaintiff alleges he suffered financial loss, past and future loss of wages, loss of future earning capacity, mental and emotional anguish, loss of enjoyment of life and disability.
Floyd seeks damages of $3.5 million, plus interests, attorney fees, all costs of the suit, and any other general relief deemed proper by the court. He is represented by attorneys Berney L. Straus, Rhett E. King, Clinton G. Mead and Sarah A. Lowman of Strauss & King APLC in New Orleans.
U.S. District Court Eastern District of Louisiana Case number 2:16-cv-02445-CJB-JCW