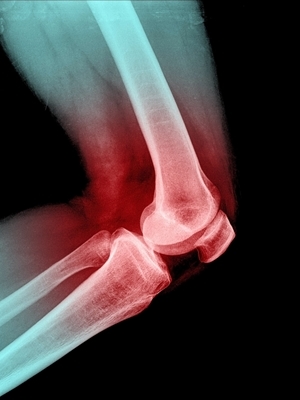 NEW ORLEANS – A husband and wife are suing a knee replacement parts provider, alleging a defective medical product.
Ellis White and Bobbie White of Hammond, filed a lawsuit March 23 in U.S. District Court for the Eastern District of Louisiana against Zimmer Inc., Zimmer Holdings Inc. and Zimmer Orthopaedic Surgical Products Inc., alleging the defendants manufactured a defective knee implant.
According to the complaint, on Oct. 24, 2011, Ellis White was implanted with a Zimmer Nexgen knee device on his left knee by Dr. Brian Ladnerat at North Oaks Medical Center in Hammond. Immediately after the surgery, the suit says, White suffered complications and had to undergo revision surgery Sept 10, 2013 at Ochsner Medical Center Westbank in Gretna, conducted by Dr. Daniel Gallagher.
The suit states White has suffered physical pain, economic loss and loss of consortium due to defendants' defective product. The plaintiff alleges he was not aware of the defect nor were his doctors. The plaintiff alleges the defendants were negligent in designing the product, failing to warn patients and doctor of the defects, negligently misrepresenting the product and breaching warranties.
The Whites seek compensatory, punitive or exemplary and statutory damages as well as attorney fees, interests, and any other further relief deemed proper, plus a jury trial. They are represented by attorneys John D. Sileo and Casey Moll of New Orleans.
U.S. District Court for the Eastern District of Louisiana Case number 2:16-cv-02426-SM-SS