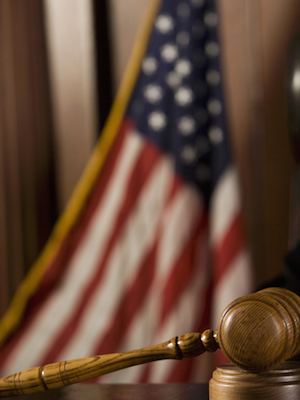 NEW ORLEANS — The 26 New Orleans cabbies and 10 UberX drivers in a lawsuit filed in Orleans Civil District Court have several months of proceedings ahead before trial, but the UberX drivers will remain on the road.
Though both sides declared victory April 1, the cabbies seem to have more work ahead than do the UberX drivers. Orleans Civil District Court Judge Piper Griffin dismissed at least part of the plaintiff cab drivers' case, which centers on accusations that UberX drivers illegally picked up fares, giving them 30 days to amend their complaint, which everyone involved is expecting to happen. The cabbies also agreed to withdrew their request that Griffin require the 10 UberX defendants to stop driving until the lawsuit is decided.
"Over the next couple of months, there may be further proceedings," Uber Spokesman Bill Gibbons said in an email to the Louisiana Record. "Uber is confident the UberX partners will prevail, and that the result will not impact the ability for Uber and UberX partners to operate."
Neither the cabbies' attorney nor the NOLA Taxicab Legal Fund returned requests for comment.
UberX drivers started providing rides to New Orleans area riders after the city passed an ordinance allowing Transportation Network Companies (TNC), such as Uber and UberX, to operate.
Plaintiffs in the case are suing 10 named UberX drivers and also seek class action status. Specifically, the lawsuit seeks to name as members of the defendant class, "All UberX drivers operating in the Metropolitan New Orleans area whom[sic] do not and/or did not possess a validly issue Louisiana Class 'D' Chauffeur's license or a Commercial Louisiana Driver's license which encompasses Class 'D' Chauffeur's license privileges as required by Louisiana law at any time during the time period April 16, 2015 through the present."
In a hearing early this month, Griffin voiced doubts about whether the court is empowered to enforce those laws, suggesting that's the job of local and state government. After lengthy debate, both sides acquiesced to Griffin's dismissal of that considerably large portion of the cabbies' case. Griffin also allowed the plaintiffs time to amend their complaint.
"The judge's ruling dismissed the plaintiffs' claim as a matter of law, while plaintiffs withdrew their request for a preliminary injunction," Gibbons said. "Overall, the outcome today ensures that TNC drivers will continue to be able to provide safe, reliable rides in New Orleans."
The plaintiffs reportedly are mulling an expansion of their complaint against New Orleans UberX drivers, such as additional arguments that UberX drivers don't follow city rules. One such allegation is that UberX drivers accept fares off the street instead of through Uber's app.
Lyft began operating in New Orleans in March.
The case is unique as Uber lawsuits go because the named defendants are UberX drivers, not the app provider. A similar lawsuit is pending in Jefferson Parish.
Shortly after the case was filed, post cards bearing the return address of the nonprofit "NOLA Taxicab Legal Fund", whose directors include plaintiffs in the lawsuit, started turning up in New Orleans-area UberX drivers' mailboxes. One side of the post card bore the warning, in bold letters, "Attention UberX Driver, You may be the subject of a lawsuit."
Uber is the defendant in an ever growing number of lawsuits. In 2015 alone, 50 lawsuits were filed by contract drivers, competitors, and customers against Uber in federal court. Uber's nearest competitor, Lyft, faces only a third as many lawsuits filed against it in federal court during the same period.