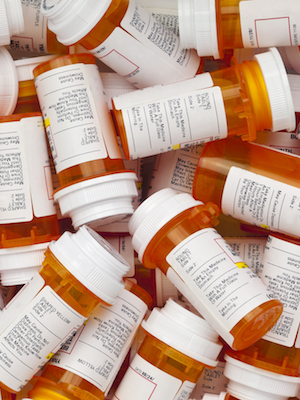 NEW ORLEANS — A consumer is suing a group of pharmaceutical companies, alleging their drug caused him pain and illness.
Thomas Searle filed a lawsuit April 1 in U.S. District Court for the Eastern District of Louisiana against Jansen Research & Development LLC, Jansen Ortho LLL, Jansen Pharmaceuticals Inc., Johnson & Johnson Company, Bayer Pharma AG, Bayer Corporation, Bayer Healthcare Pharmaceuticals, Inc., Bayer Healthcare AG and Bayer AG, alleging they violated consumer protection laws and consumer fraud laws in breach of warranty, design defect, failure to warn and negligent misrepresentation.
According to the complaint, between July 2015 and October 2015, Searle ingested the pharmaceutical drug Xarelto and as a direct result he suffered gastrointestinal hemorrhage and anemia starting Oct. 21, 2015. Xarelto also caused him to suffer ascertainable losses and other serious and dangerous life-threatening side effects, the suit says.
The plaintiff alleges the defendants designed, researched, manufactured, tested, advertised, promoted, marketed distributed and sold Xarelto. The suit states they failed to properly investigate, research, study and define, fully and adequately, the safety profile of Xarelto, failed to adequately test Xarelto, failed to provide adequate warnings, failed to disclose the need for dose adjustments, failed to disclose the need to twice daily dosing and failed to provide adequate instructions.
Searle seeks a trial by jury, compensation for all economic and non-economic damages, punitive and/or exemplary damages, pre-judgment and post-judgment interest, reasonable attorney fees, legal costs and any further relief the court deems proper. He is represented by attorneys Andrew F. Kirkendall and Alexander G. Dwyer of Kirkendall Dwyer LLP in Dallas.
U.S. District Court for the Eastern District of Louisiana Case number 2:16-cv-02720