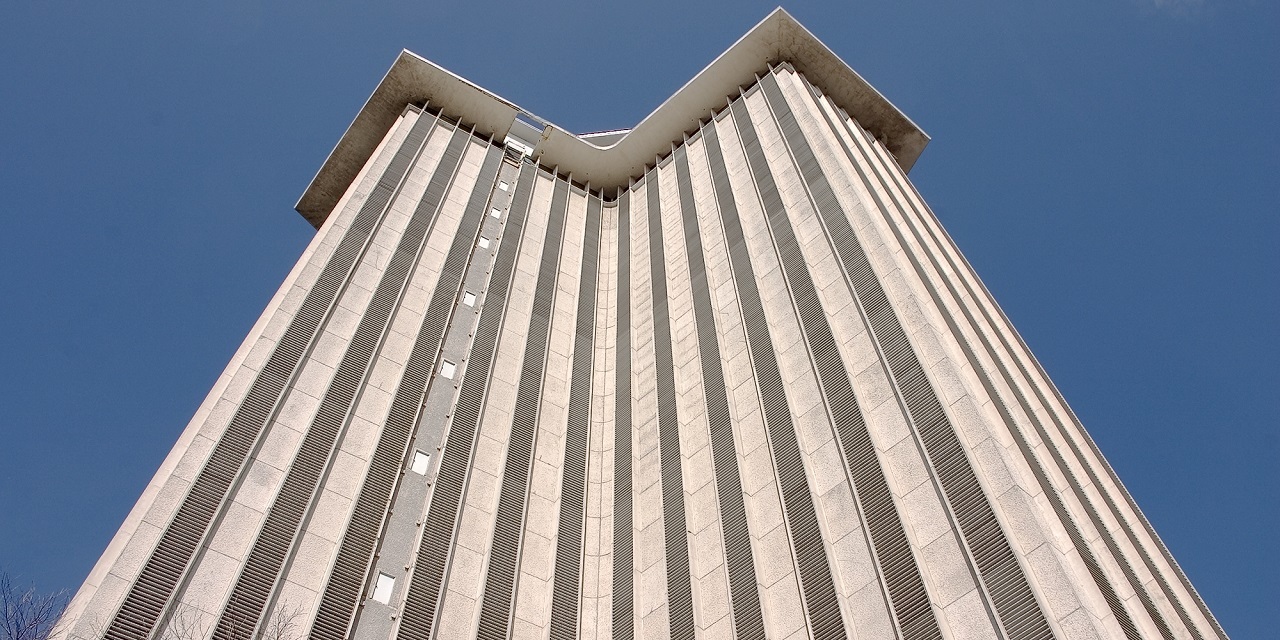 NEW ORLEANS – The winning bidders for the job to renovate and revitalize the World Trade Center are waiting out the last few days to see if the latest dismissal of the case holding up that work will be the last.
Two Canal Street Investors, losing bidder and plaintiff in the case that didn't send legal counsel or any officers to the most recent hearing, has only days remaining to appeal Orleans Civil District Court Judge Tiffany Chase's decision to again dismiss the case. TCSI President Stuart "Neil" Fisher, who has never responded to Louisiana Record requests for comment, told a New Orleans-area television station he will appeal, that Chase is corrupt and he will be vindicated.
The winning bidder and defendant in the case, along with the city of New Orleans, issued a guarded and optimistic statement shortly after Chase's ruling.
"The Four Seasons team is pleased with the court's judgment which dismissed this frivolous litigation," Greg Beuerman, spokesperson for winning bidder Carpenter-Woodward, said in an email to the Louisiana Record. "When the judgment is final, we look forward to immediately moving ahead with this important job creation and tax-generating project. The Four Seasons team is grateful for the tremendous support of New Orleans community."
Earlier this month, Chase announced she would take two motions under advisement, one to dismiss the case based on no right of action and another to dismiss the case because of the plaintiff company president's refusal to appear to appear for deposition. Chase also said she wanted more time to review subpoenaed materials provided by New Orleans attorney Al Thompson Jr. as they related to ownership, stock distributions, shareholder meetings and minutes of TCSI. In addition to being a local attorney, Thompson is listed as an officer of the company and apparently was lead officer for a brief period earlier this fall when Fisher announced he'd stepped down as TCSI president.
TCSI has had no legal counsel since Chase agreed to the New Orleans-based Davillier Law Group request to withdraw from that case. Davillier issued its request to withdraw after the 4th Circuit Court of Appeal remanded the case in September.
Neither Thompson nor Fisher nor anyone else representing them or TCSI turned up for a Nov. 21 hearing when Chase dismissed the case. In her ruling, Chase said she dismissed the case for that failure to appear and also granted defense motions of no right or actions and for sanctions, though the nature of those sanctions were not included in the her dismissal.
Chase dismissed the case with prejudice.
TCSI has until Dec. 1 to appeal.
Chase's most recent dismissal wasn't the first in the case. On July 13, Chase dismissed the case after $750,000 in security for court costs had not been paid, pursuant to a law signed by Gov. John Bel Edwards that has had significant bearing on the litigation. Chase also canceled the notice of pendency that had been blocking redevelopment of the former World Trade Center Building.
Announced development plans call for a $360 million modern facility, including a Four Seasons hotel, in New Orleans' 33-story former World Trade Center, located on the riverfront. The property was leased last year to the development team led by Carpenter & Co. of Massachusetts and Woodward Interests of New Orleans, winning bidders in the development.
TCSI's proposal of a $228 million Hotel Alessandra and apartments came in last during the bidding process.
Chase's July 13 dismissal didn't stand. TCSI appealed that dismissal. On Sept. 23, the 4th Circuit Court of Appeals vacated Judge Tiffany Chase's dismissal of TCSI's primary lawsuit in the litigation. Chase set a new trial date for Nov. 21, when she again dismissed the case.
That dismissal hasn't yet been appealed but Fisher was quoted by WWL-TV shortly after Chase's ruling that he intends to appeal. He also had sharp words for Chase.
"Judge Tiffany Chase is corrupt and a judicial investigation will point to that and I will be vindicated from those vial [sic] statements," Fisher was quoted by WWL-TV.
Fisher also claimed there is a conspiracy in the case, according to WWL-TV.
"All the evidence points to a conspiracy, a cover-up on the bid rigging to get the Four Season's in and the other four finalists out," Fisher was quoted by the television station.