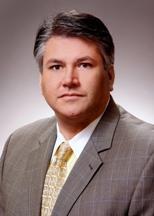 NEW ORLEANS— A woman is suing Commander's Palace for allegedly creating a dangerous situation that led to permanent injury to her spine.

Lisa Callegan filed suit against Commander's Palace and Liberty Mutual Group LLC in the Orleans Parish Civil District Court.

The plaintiff asserts she was injured while being led on a tour of Commander's Palace grounds by an employee. Callegan alleges that she slipped and fell on a board that was covering a step in a way that rendered it an "unsafe means to traverse the entrance to the room, since there was a temperature change in the room which [allowed] moisture to accumulate and in turn led to the board being slippery."

The defendants are accused of failure to administer reasonable care, failure to take adequate measures to protect, warn, avoid, and correct a dangerous condition that led to the plaintiff's fall.

An undisclosed amount in damages is sought in connection with the severe and permanent injury to Callegan's neck, thoracic area, lumbar area for medical expenses, loss of enjoyment of life, disability, physical impairment, loss of wages, diminished earning capacity, physical pain and suffering, mental anguish and emotional distress.

The plaintiff is represented by Kenneth H. Hooks III of Dodson, Hooks & Frederick APLC.

The case has been assigned to Division G Judge Robin M. Giarrusso.

Case no. 2013-08656.