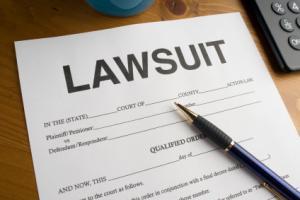 GRETNA – A man is being sued by his neighbors for allegedly attempting to "execute" their dog.

James Joseph Hanley III and Destiny Domingo Hanley filed suit against Randall Schexnayder in the 24th Judicial District Court on Dec. 11.

The Hanleys contend that on May 28, 2014 they noticed their family's pet dog Raider had been hit by a vehicle and when they took the animal to a veterinarian they further learned the dog had been shot twice and bullets were removed from him. The plaintiffs assert that they later discovered Schexnayder was responsible for shooting their dog twice in the head in an "execution style shooting." The Hanleys claim that due to the incident they and their children have fear for their safety and their dog's. In addition, the plaintiffs claim their children have had to undergo counseling following the incident.

The defendant is accused of intentionally attempting to execute their family pet and failing to exercise reasonable care.

An unspecified amount in damages is sought for exemplary damages, veterinarian bills, loss of use of property, loss of enjoyment of life, intentional infliction of emotional distress and counseling costs.

The Hanleys are represented by attorney Stephen M. Petit of Metairie.

The case has been assigned to Division F Judge Michael P. Mentz.

Case no. 745-037.