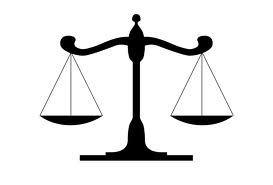 A former employee has sued a New Orleans area auto dealership, alleging discrimination.

John C. Hightower filed a lawsuit April 21 in U.S. District Court of the Eastern District of Louisiana against Group 1 Automotive Inc. of Harvey, alleging unlawful employment practices.

According to the complaint, Hightower, of American Indian descent, was hired by the defendant's predecessor in February 1991, and after his dealership employer was purchased by Group 1 in 1999, the plaintiff served as a manager from 2000 until 2012.

The suit says Group 1 Automotive's regional vice president was replaced in July 2012 by a man who sabotaged Hightower's position by reducing his pay and harassing him. The complaint says the plaintiff was terminated April 21, 2014, when a manager called him aside and offered him a severance package.

Hightower did not accept the terms of the offer, was terminated regardless, and was forced to forfeit his stock options, the suit states. The complaint alleges Hightower never incurred any poor performance reviews or disciplinary measures, and that he was dismissed following his report of harassment to the company's human resources department.

Hightower alleges he was replaced by younger employees of a different racial profile, and contends his termination was based on age, race, and/or national origin.

The plaintiff's complaint cites: pain and suffering; emotional distress, mental anguish, and embarrassment; plus lost wages, benefits and stock options.

Hightower seeks compensatory relief, punitive damages, pre- and post-judgment interest, attorney and expert witness fees, expenses and costs. He is represented by attorneys G. Patrick Hand III and G. Patrick Hand Jr. of The Hand Law Firm in Gretna, and James Arruebarrena of New Orleans.

U.S. District Court of the Eastern District of Louisiana case number: 2:15-cv-01284-JTM-JCW.