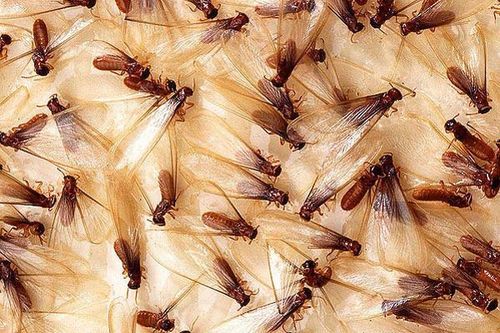 GRETNA – A Harahan homeowner is suing an extermination company as well as two home improvement companies over a severe termite infestation that caused a portion of her floor to collapse.

Michelle Lapeyrouse filed suit against Imperial Exterminating Company Inc., Absolute Lawn Care LA LLC, Access Home Insurance Company, ANPAC Louisiana Insurance Company and Factory Direct Installations Ltd. in the 24th Judicial District Court on March 17.

Lapeyrouse claims she is the owner of a property located at 185 OK Ave. in Harahan for which she had a contract with Imperial Exterminating Company Inc. since 2006 to treat the premises for termites yearly. The plaintiff alleges Imperial told her that her home was free of termites. However, Lapeyrouse contends that in 2014 a portion of her home's floor collapsed and upon inspection a termite nest was discovered and it was determined a years long termite infestation had led to structural problems that caused the collapse.

The plaintiff asserts Imperial failed to honor its contract and despite providing termite protection and inspection to the home for eight years the infestation was allowed to occur and thrive to the point of causing severe structural damage throughout her home.

In addition, Lapeyrouse claims Absolute Lawn Care LA installed lawn lighting and a sprinkler system on her property in August 2011 that led to the worsening of the termite infestation. Also, the plaintiff alleges Factory Direct Installations installed a new roof, attic vents, gutters and screens on her property that exacerbated the termite infestation.

The defendants are accused of nonperformance, failing to properly inspect the property, failing to see what should have been seen, fail to properly train and supervise employees, misrepresenting the extent of the work they provided, breach of contract and negligence.

An unspecified amount in damages is sought for full value of property damage, loss of use, recoverable depreciation, termite removal, remediation, cost of compliance, mental anguish, attorney's fees and legal costs.

Lapeyrouse is represented by Joseph "Joey" F. LaHatte III of Metairie-based LaHatte Law Firm LLC.

The case has been assigned to Division A Judge Raymond S. Steib Jr.

Case no. 747-779.